iCloud Remover 1.0.2 Crack + Serial Key Full Version Free Download with Completely Library
iCloud Remover Crack is a very good and very famous program that can help to move your all iPhone data to iCloud account and safe from loss. To stimulate the Find my iPhone feature on your iPhone, be sure to are logged into the Apple device with your Apple Identification and Security password, and then transform it on from Adjustments.
If you work with your own computer and want to bypass the confirmation step in the near future, click Trust. If these devices you are deleting has iOS 8 or later, go into a telephone number and message. The iCloud Remover demonstration is open to all software users as a free of charge download with potential limitations and is definitely not the download of the entire version.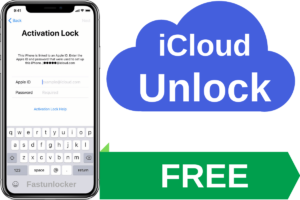 iCloud Remover Keygen is a handy and convenient security management app. It has a unique feature to pass through several security layers of devices. Modern devices contain more strict security services, which can become a problem when you forget a password, or you buy a secondhand device. iCloud knock is a common problem that iPhone users suffer from. Sometimes, you cannot secure your device properly, and the default defense mechanism ofIOS locks access to your device completely.
This feature is helpful when you want to secure your private data from unauthorized users. But this feature can also become a serious trouble for someone who has locked out their devices for other reasons. Logging in again can be difficult. So this program provides an easy solution to unlock and use your phone completely. It has been serving do you learn for quite a time.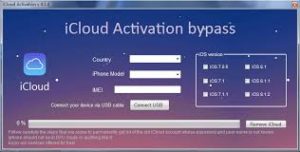 Features:
iCloud Remover application has many advantages for iOS device users who have issues with iCloud. It has easy-to-use tools and features. You can remove locks by connecting the locked phone to the PC via USB cable easily. It has a simple and comprehensible user interface.
It supports all the versions of iOS, including the latest iOS, such as the iPhone and iPad family.
Its provides the option for the free demo under a premium license.
Its offers time-limited functionality.
It has a lightweight package that is quick and uneventful in installation.
It has a reliable success rate in unlocking Apple iOS devices.
Its works with any Apple bootloader and has support for all baseband and firmware versions.
It provides online customer support.
It unlocks the phone using the IMEI number and generates a new activation code for the iPhone.
The installation of the program is simple and easy.
It has limited features with straightforward options for the users.
The activation code decodes the lock and gives you access to any mobile carrier.
They license it as shareware for Windows versions for both 32-bit and 64-bit platforms.
It also has a free trial feature with limited functions.
What's New?
It has now added support for iOS and Microsoft Windows.
It can you help in fixing the face time and also iMessage applications.
The new version has an enhanced and improved user interface.
It is a more reliable unlocking tool to give you access to your locked iPod, iPhone, or iPad.
The latest version of the software is compatible with all iPhone and iPad hardware models.
It will now provide support for unlocking all baseband and firmware versions.
You can use the USB connection to the unlocked device.
It has Wi-Fi, and iCloud unlock tools built in the program.
It has the "Neverlocked" mode and allows you to switch into it anytime.
More streamlined and friendly interface.
It is easy to run without an extra load on your system.
Its added free access via the DEMO app.
It changes the IMEI and allows access.
How To Crack?
First download iCloud Remover Crack
Then extract all files and start it
Install it
Finally done
Enjoy the latest version of iCloud Remover Crack
iCloud Remover 1.0.2 Crack + Serial Key Full Version Free Download From links is given below!